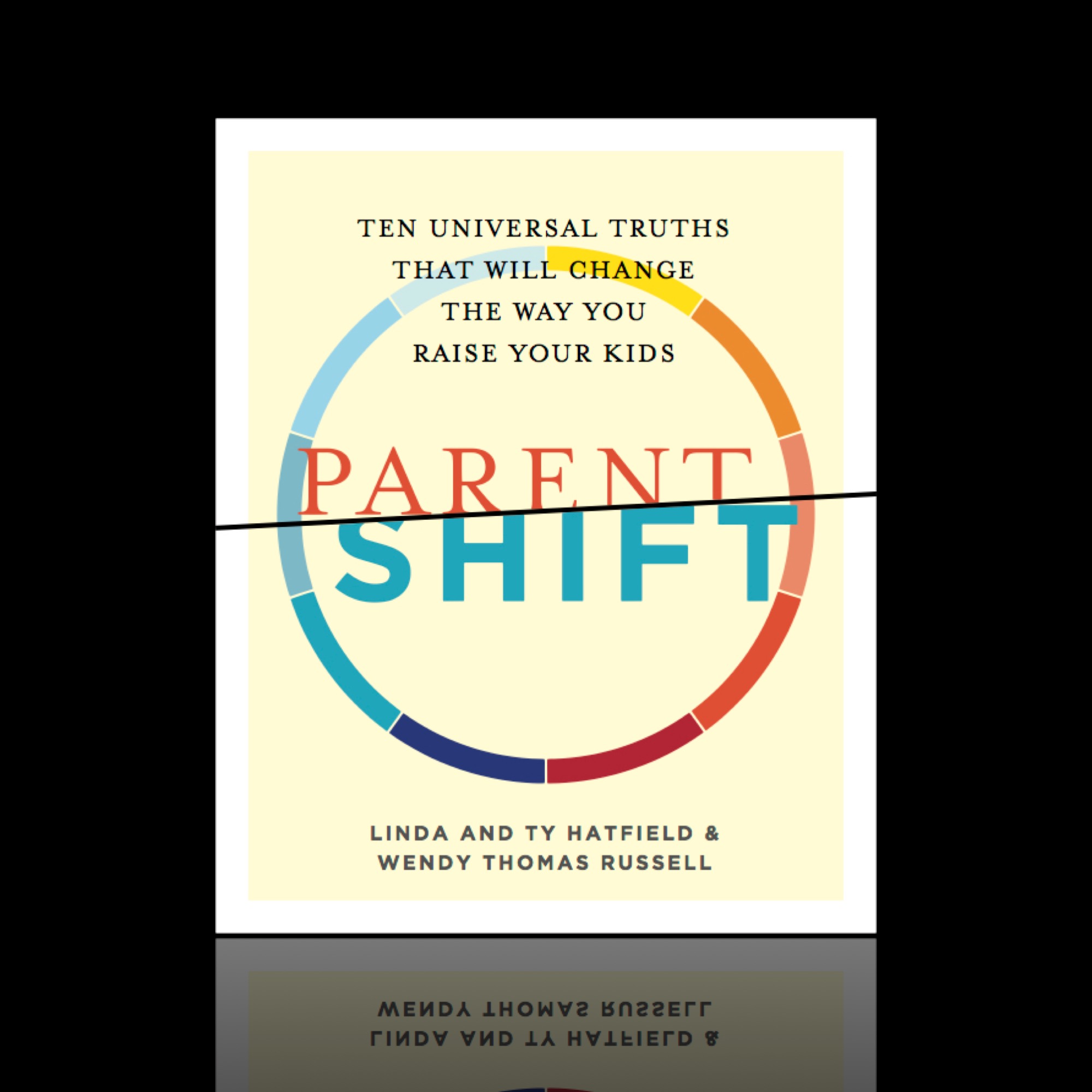 Shop
ParentShift
How and why to parent without punishments, threats, bribery or rewards.
Groundbreaking in both its scope and methodology, ParentShift dismantles some of our most pervasive myths and challenges some of our most popular parenting tools — including punishments, threats, bribery, and rewards — which, science has shown, consistently sabotage our long-term goals. Child development experts Linda and Ty Hatfield, along with award-winning journalist and author Wendy Thomas Russell, introduce dozens of "toolkits" designed to solve virtually any household challenge while honoring children's emotional needs, preserving parent-child relationships and strengthening each child's self-esteem.
All children — regardless of geography, ethnicity or socio-economic status — are bound together by ten universal truths. These truths account for the vast majority of children's everyday behavior, both positive and negative. They are things like: "All children have emotional needs" and "All children have neurological responses to stress." When we understand and honor each of these truths, children reach adulthood with high and healthy self-esteem and close, trusting bonds with their parents. Yet too many of the tactics parents use today — including timeouts, revoking privileges, "1-2-3 Magic," star charts and bribery — violate at least one of these truths, if not several of them. ParentShift explores this phenomenon, empowers parents to change, and shows them how to do it.

In this book, parents, grandparents and caregivers learn to:
• Respond thoughtfully to outbursts and tantrums.
• Prepare children to meet life's challenges.
• Ensure kids become strong boundary-setters.
• Set consistent limits and boundaries.
• Curtail power struggles and sibling rivalry.
• Move beyond timeouts, reward charts and other outdated tactics.
• Help prevent alcohol abuse, addiction, early sex, high-risk behavior and other disturbing trends among teens.
• Build open, trusting parent-child bonds that keep kids turning to parents, instead of peers, for guidance
**Winner of a 2019 Family Choice Award**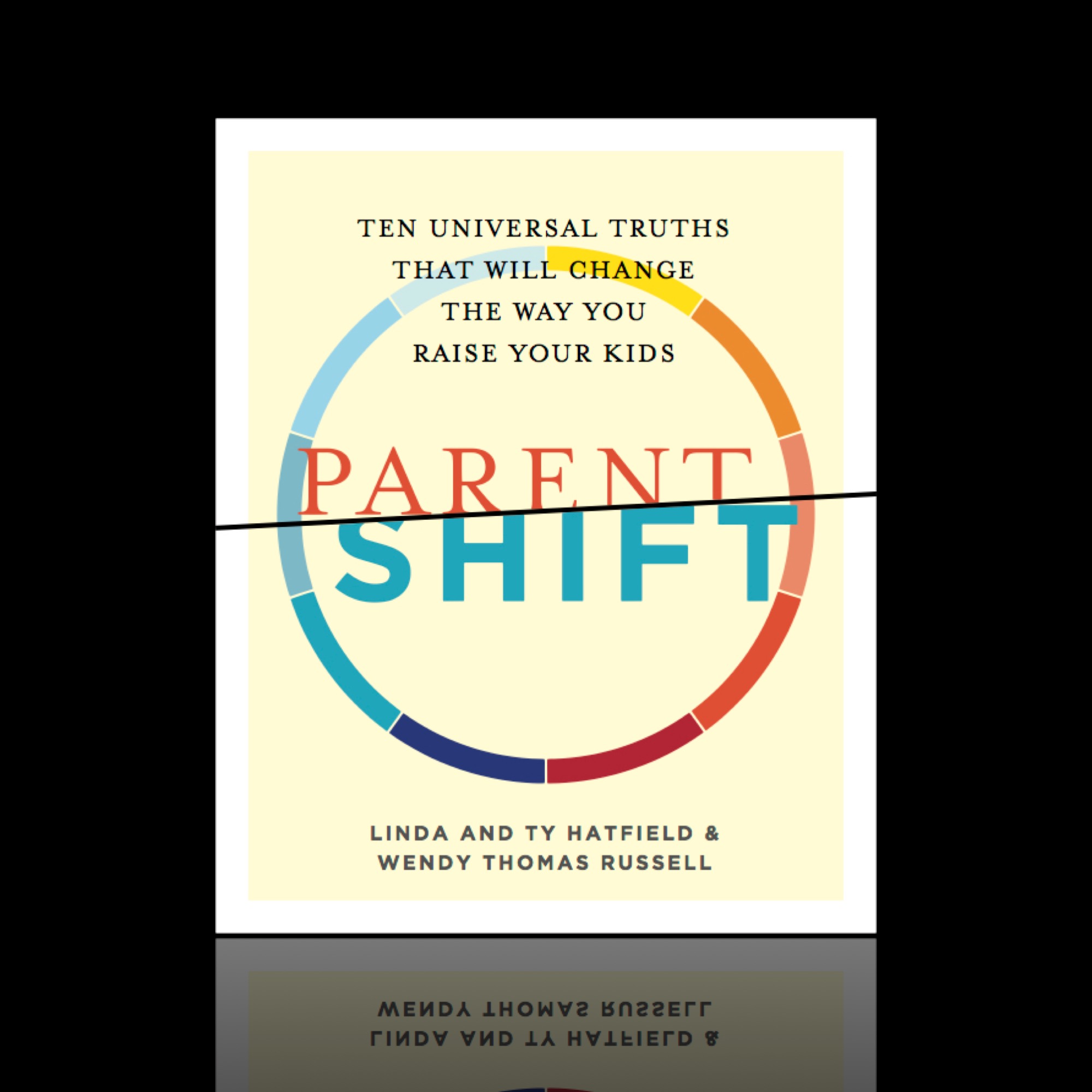 Additional Info
PARENTSHIFT: TEN UNIVERSAL TRUTHS THAT WILL CHANGE THE WAY YOU RAISE YOUR KIDS (MAY 2019)
This extraordinary guidebook offers a refreshing new approach to raising confident, healthy, whole human beings, from toddler to teen. Groundbreaking in both its scope and methodology, ParentShift challenges some of our most popular disciplinary tools — including punishments, threats, bribery, and rewards — all of which, science has shown, sabotage long-term goals we have for our kids. Child development experts Linda and Ty Hatfield, along with award-winning journalist and author Wendy Thomas Russell, dismantle the pervasive myths that have given rise to these tactics and provide more than a dozen "toolkits" designed to help parents solve virtually any household challenge while strengthening the parent-child relationship and protecting each child's self-esteem.
ABOUT THE AUTHORS
Wendy Thomas Russell, an award-winning journalist, blogger and occasional parenting columnist for the PBS NewsHour. She is the author of Relax, It's Just God: How and Why to Talk to Your Kids About Religion When You're Not Religious and the publisher of Brown Paper Press. In 2016, she came together with an educator (Linda Hatfield) and retired police officer (Ty Hatfield) to write ParentShift. A PBS- produced video featuring Wendy and reflecting the trio's controversial views on disciplinary timeouts has been viewed more than 6.5 million times. Russell lives in Long Beach, Calif., with her husband and daughter.
Linda has worked with parents and children for more than 34 years. A former elementary school teacher, she has a bachelor's degree in child development, a master's degree in psychology, and is certified in several top parenting programs. In 1999, she combined her education and experience raising three young daughters to start a parent-education course that later morphed into a curriculum known Parenting From The Heart. Along with her husband, Ty, Linda teaches parents how to transform their family relationships through communication and connection, rather than rewards or punishments. The couple has three grown daughters and lives in Huntington Beach, Calif.
Ty is a retired police lieutenant for one of the largest cities in Southern California. He served in law enforcement for more than 40 years, including an extended assignment in the youth services division, where he created numerous mentoring programs for inner-city children and was a regular speaker at schools regarding drug prevention, juvenile crime and parenting. Along with his wife, Linda, Ty became a certified parenting instructor, gained his teaching credential, and eventually joined Linda to co-create Parenting from the Heart.
TESTIMONIALS
"An upbeat, modern guide with classic roots... ParentShift presents a thorough set of adaptable ideas. Here, thoughtful parenting comes down to being willing to grow and change right alongside children."
— Foreword Reviews
"ParentShift is aptly named. It is an encyclopedic exploration of the most effective methods for giving children the courage to realize their full potential."
— ADELE FABER, co-author of How to Talk So Kids Will Listen & Listen So Kids Will Talk
Linda Hatfield Ty Hatfield Wendy Thomas Russell
"Helps parents develop the skills to move beyond punishment and rewards, sidestep power struggles, and strengthen the parent-child relationship... ParentShift works because it changes the way you SEE your child. It should be on every family's bookshelf."
— LAURA MARKHAM, author of Happy Parent, Peaceful Kids
"A must-read for parents, caregivers and grandparents. The authors give practical, down-to-
earth options for the everyday issues, conflicts, and roadblocks that we all experience, while helping our children become responsible, resilient, resourceful, compassionate human beings who know how to think—not just what to think."
— BARBARA COLOROSO, author of The Kids Are Worth It!
"The authors provide parents an incredibly powerful and clear system to shift their way of being from gut reaction to intelligent response, and from getting compliance in the moment to ensuring children unfold into high self-esteemed, self-reliant, loving, and thriving adults."
— NAOMI ALDORT, author of Raising Our Children, Raising Ourselves
"You owe it to yourself to learn from these masters. ParentShift is one of the most comprehensive and time-tested parenting books around. If you have only one parenting book in your library, this should be the one."
— VICKIE FALCONE, author of Buddha Never Raised Kids & Jesus Didn't Drive Carpool
" ParentShift provides a refreshingly direct entry point for parents who are looking for actionable steps Brilliant!"
— VANESSA LAPOINTE, author of Discipline Without Damage
"Written with empathy and good humor... Here are some of the best tools available to help you build the best possible, mutually respectful, and loving, life-long relationships with your kids."
— JANE BLUESTEIN, author of The Parent's Little Book of Lists
CONTACT
You can find Wendy Thomas Russell on Facebook at @AuthorWendyThomasRussell or on Twitter @WendyRussell.
She also blogs about her life in publishing at Brown Paper Press' Notes in the Margins blog.
Ty and Linda Hatfield speak at conferences and run regular parenting seminars for parents, grandparents and teachers.
They can be reached on Facebook at @ParentingfromtheHeart or on their website, parentingfromtheheart.com.

BUY
We always prefer that you buy straight from Brown Paper Press, but many bookstores (and, of course, Amazon) carry ParentShift, as well. If you are in the area, please support them! Some of the many brick-and-mortar shops that stock us are:
Alexander Book Co
Ark Books
Barnes & Noble
Brookline Booksmith
Copperfield's Books
East West Bookshop
Harmon Books
Gazebo Books
Indigo Books & Music
MADE by Millworks
McNally Jackson
Tattered Cover
Third Place Books
Vroman's Bookstore

FOR MORE
Visit www.parentshiftbook.com, where you can find news about the book, a full media kit, questions for your book club and so much more.
Powered by Squarespace.